A week of canyoning and hiking in Ötztal, Tirol, Austria.
Hinteres Bachl and Salvesenbach
We drove from our campground in Ötztal Bahnhof through Imst and up to Tarrenz. For this first canyon, we had with us Tanguy, now living in Innsbruck, as well as Rhys, Alex, Chris and myself, our motley crew from last year's Ticino trip. Salvensenbach is meant to be a relatively easy canyon, and we though it'd be a good warm up for us, and an introduction to alpine canyoning for Tanguy.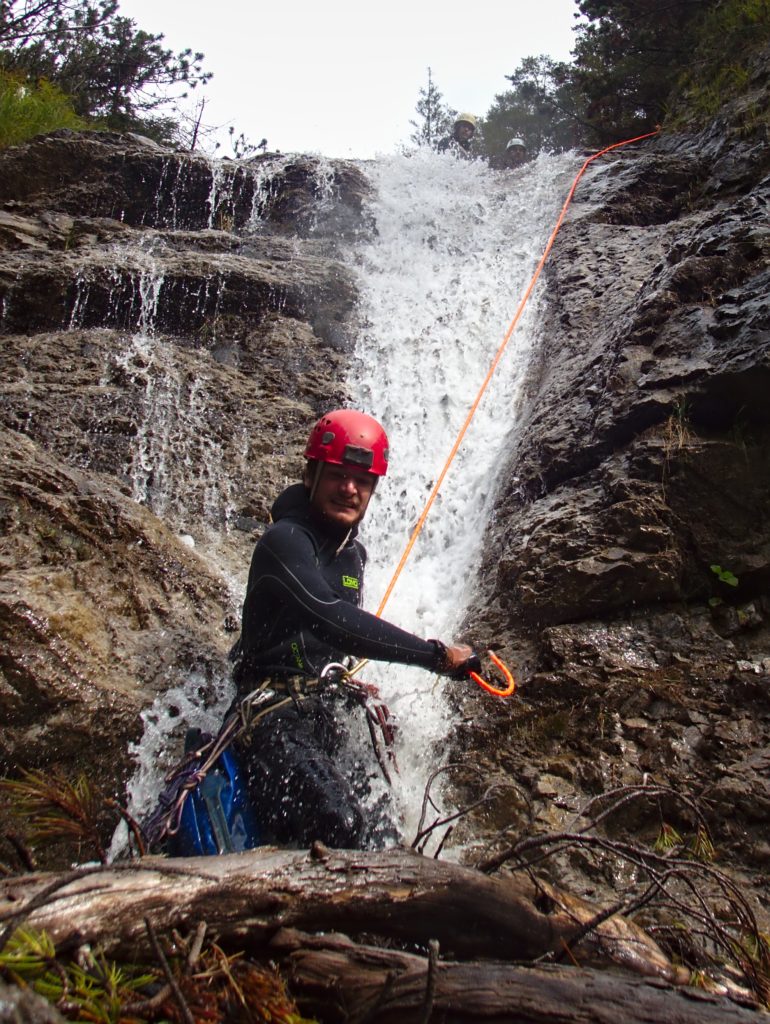 The walk up was long, but pretty. At one point we ended up taking a path that had been mostly wiped out by landslides, and rather than doubling back to find a better way, I stubbornly pressed on. Fortunately, Rhys found a perfectly good forest road a short scramble up the slope and we soon reconvened there to continue to the canyon start.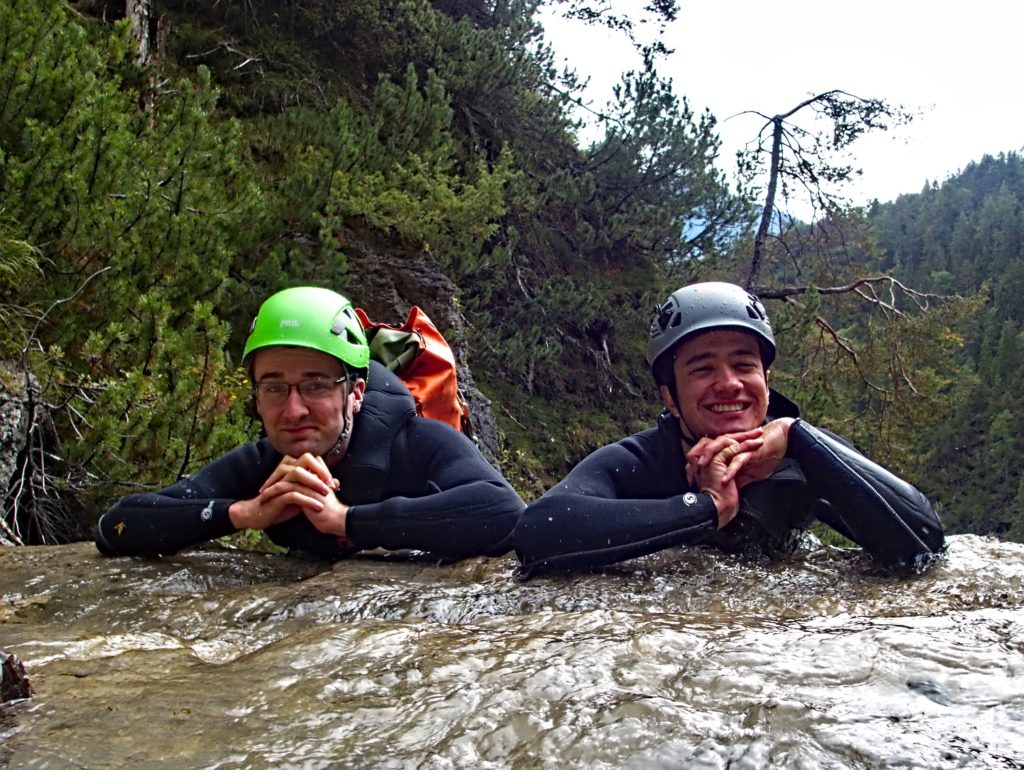 It wasn't the most exciting beginning – the water runs through a large concrete pipe under the forest road and down onto some chossy rock. There wasn't much water and the abseils all avoided it, mostly being single bolt type affairs. Still, after a few of these the canyon got deeper and we began to appreciate its beauty. A couple of the pitches were nice and long, and we even got a good soaking. Soon we were down Hinteres Bachl, and into the main river of Salvesenbach.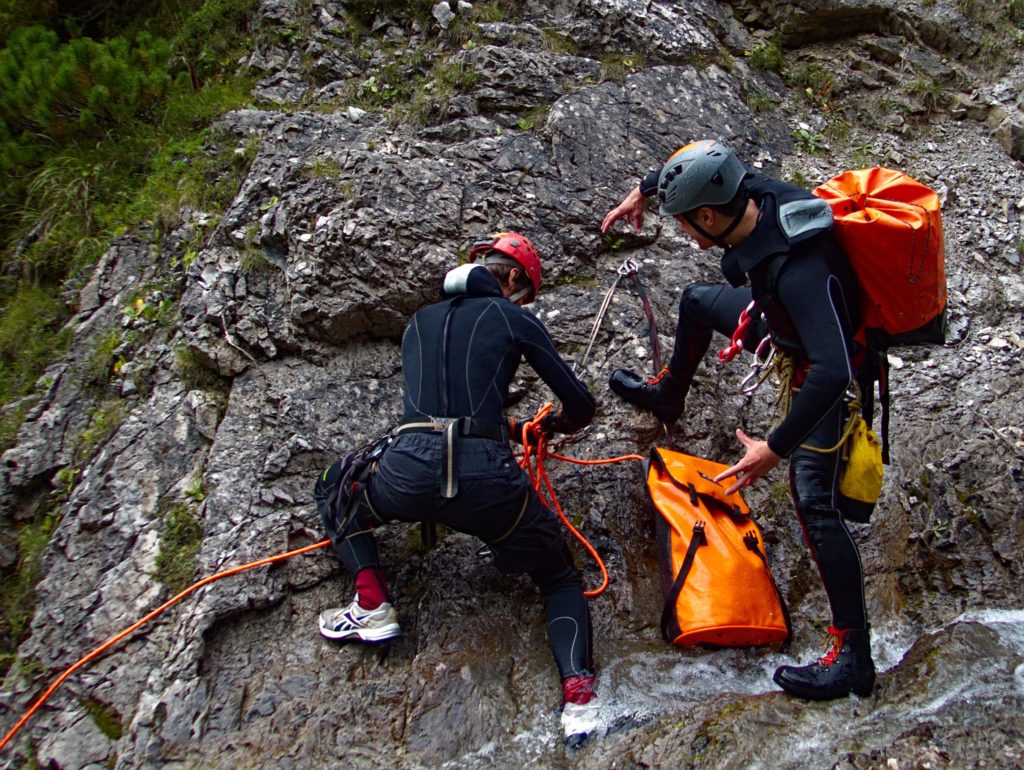 Here the canyon was mostly walking – about 2 km covered by scrambling, wading and sliding through boulder strewn river. The one highlight occurred after the camera ran out of battery – the canyon narrows, and the water is forced into a narrow channel. The careful canyoner walks down on the side, avoided the jet of water that comes out horizontally. But Rhys, derigging, slipped and found himself dragged along by the water, which eventually dropped him, confused in a shallow pool. We laughed helpfully, picked him up and continued.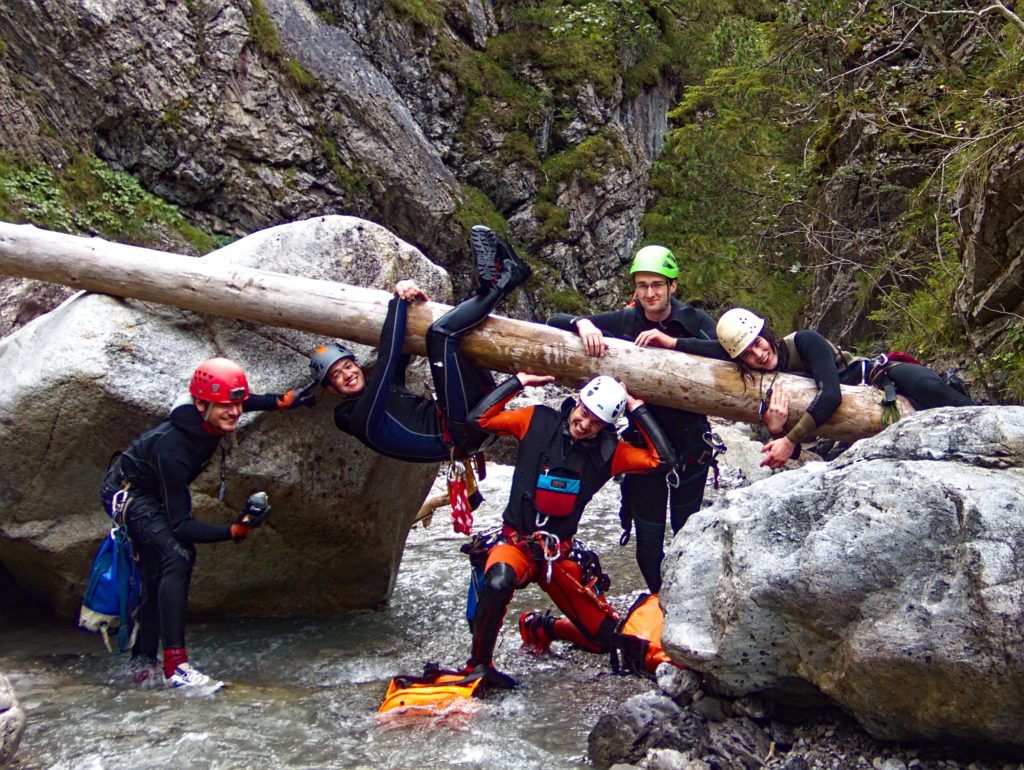 It was a good starting canyon, but the good bits were quite spread out and the walk up was quite long. Apparently it used to be popular for guided tours, but it's easy to see why it fell out of favour.
Canyon: http://canyon.carto.net/cwiki/bin/view/Canyons/SalvesenklammCanyon.html