Stopfer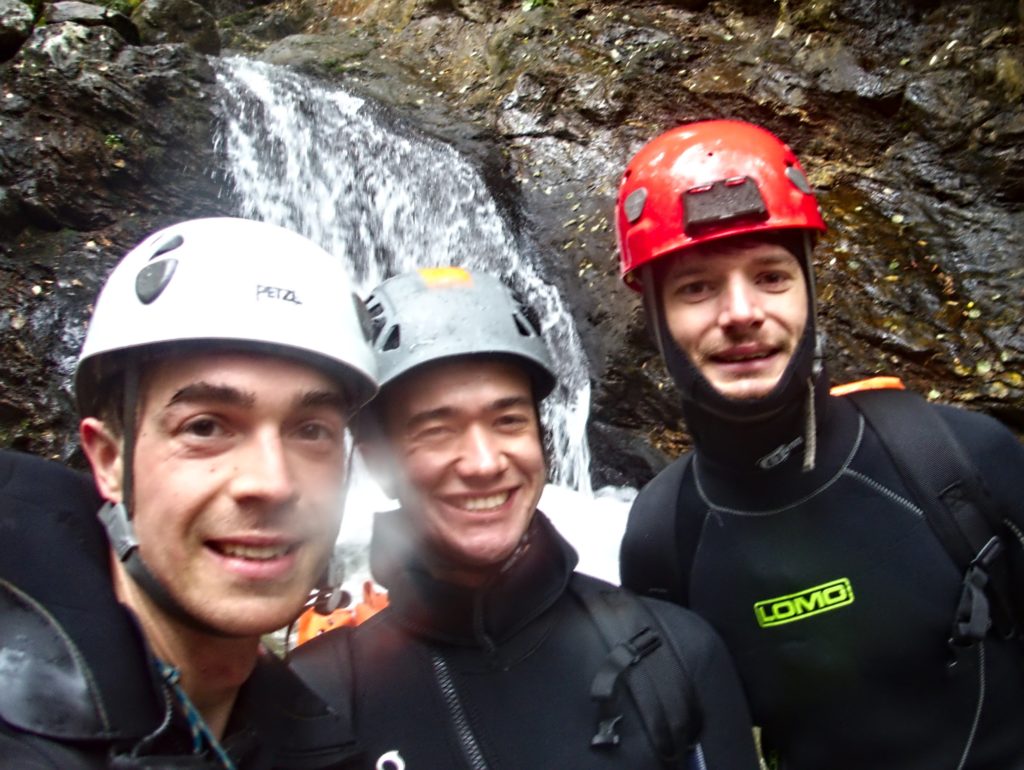 It was a rather wet day, and so Chris and Alex wisely opted for the Botanical Garden in Innsbruck, while a mad-eyed Tanguy dragged us to a canyon. We picked Stopfer as it had many exits, useful in the heavy drizzle, and it should have some jumps and slides to get Tanguy truly hooked on canyoning.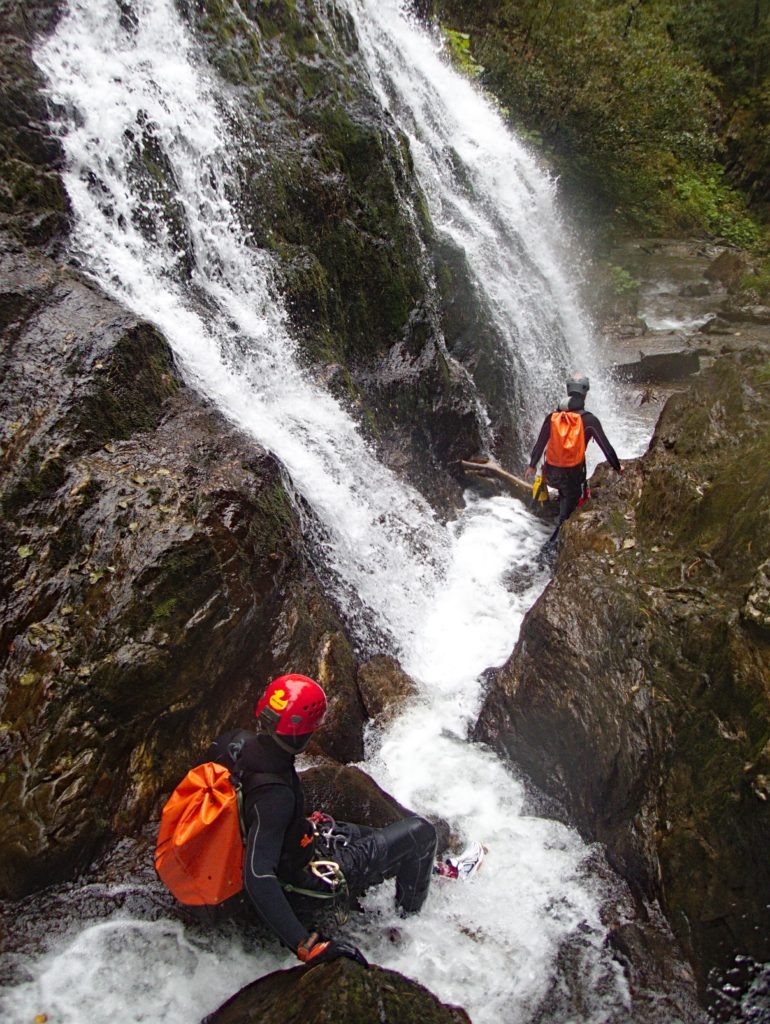 We drove up and it was miserable. We got out and stared at the stream for a bit, and it was miserable. After a while we convinced ourselves that we should just do it, and changed, which was miserable. We walked up with heavy packs. As we got to the top we saw a guided group heading in. I made a joke about their different helmet colours.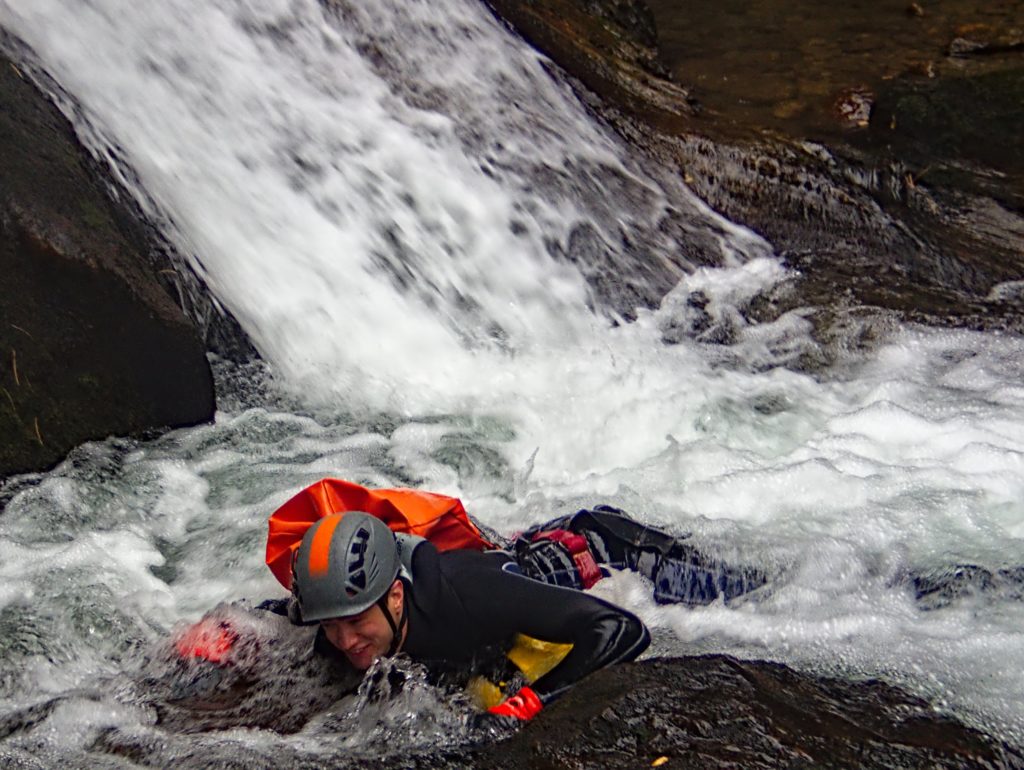 Shit. I had forgotten my helmet. Ran back down the trail (Adidas Hydro lace are good for running in, who knew?) grabbed the helmet and ran back up. Running in full neoprene is an extreme form of masochism which I do not recommend.
I got back and found Rhys had rigged the abseil off the railing of the bridge. Apparently one can just walk down to the river but this seemed more fun. It was. Most of the photos which follow have water on the lens – this reflects both the constant rain and sheer volume of water in the canyon.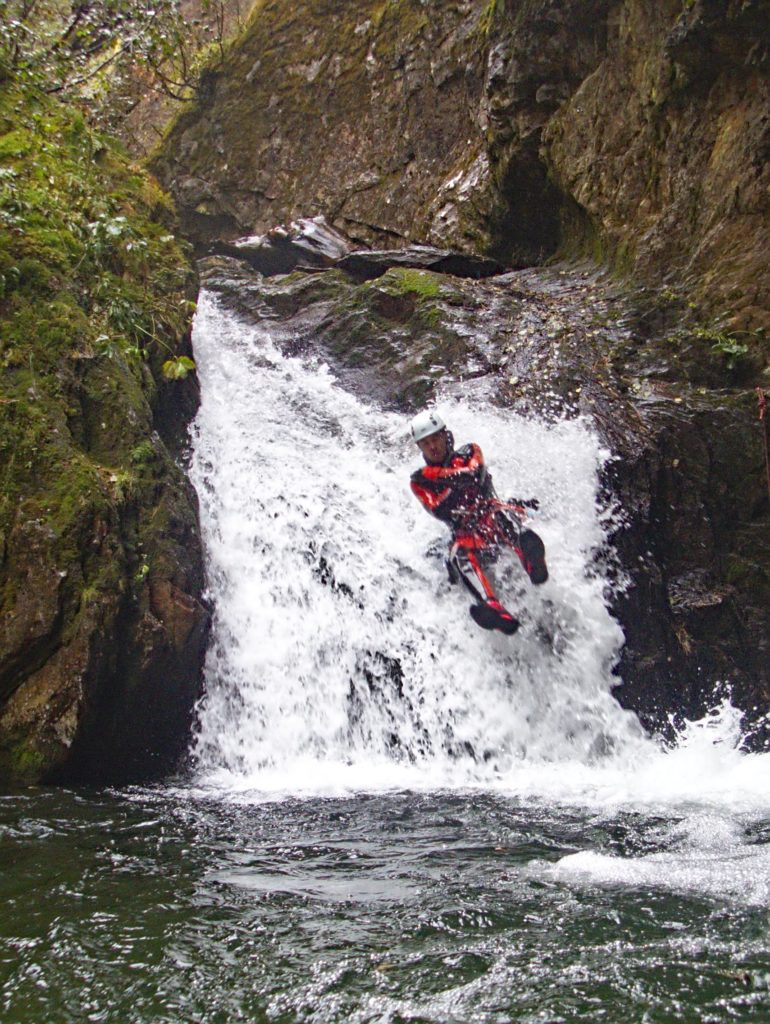 There were a few simple pitches, mostly bolted both left and right of the flow to allow the guides to process clients as quickly as possible. We once made the mistake of crossing the flow and struggled to make it across without being swept away. Lower down there were many excellent jumps, and one really good 10 m toboggan into a deep pool that we all did twice.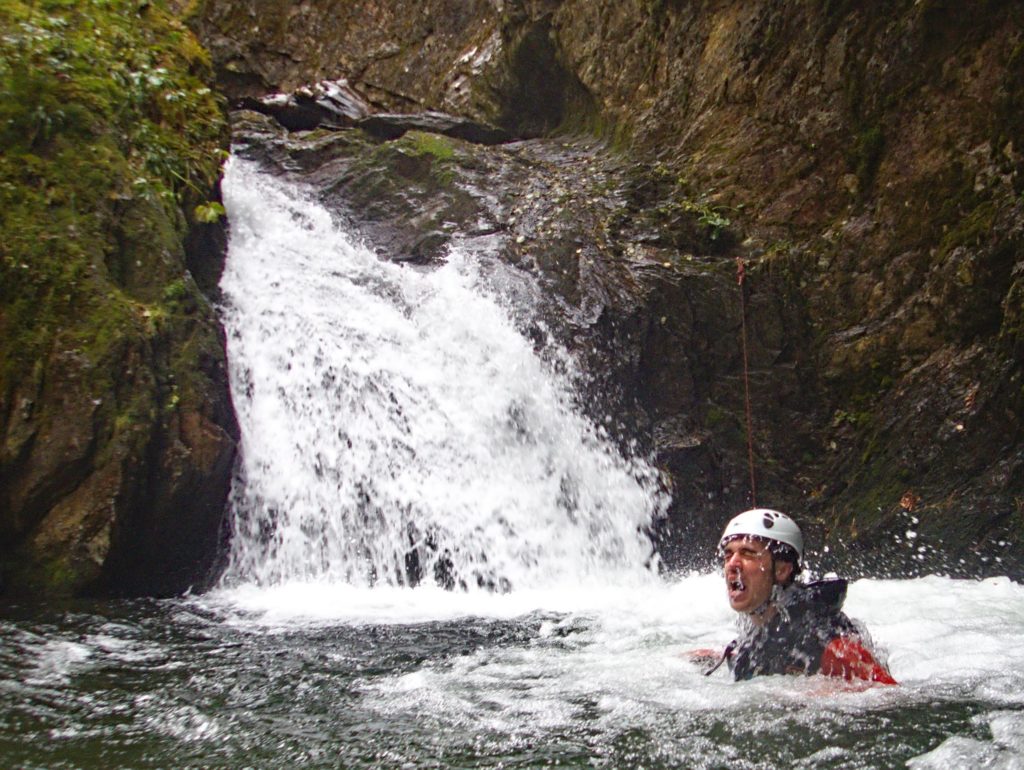 The canyon peters out, with lots of fallen trees, and here we exited after about 90 minutes of canyoning. A nice little trip, but quite short.