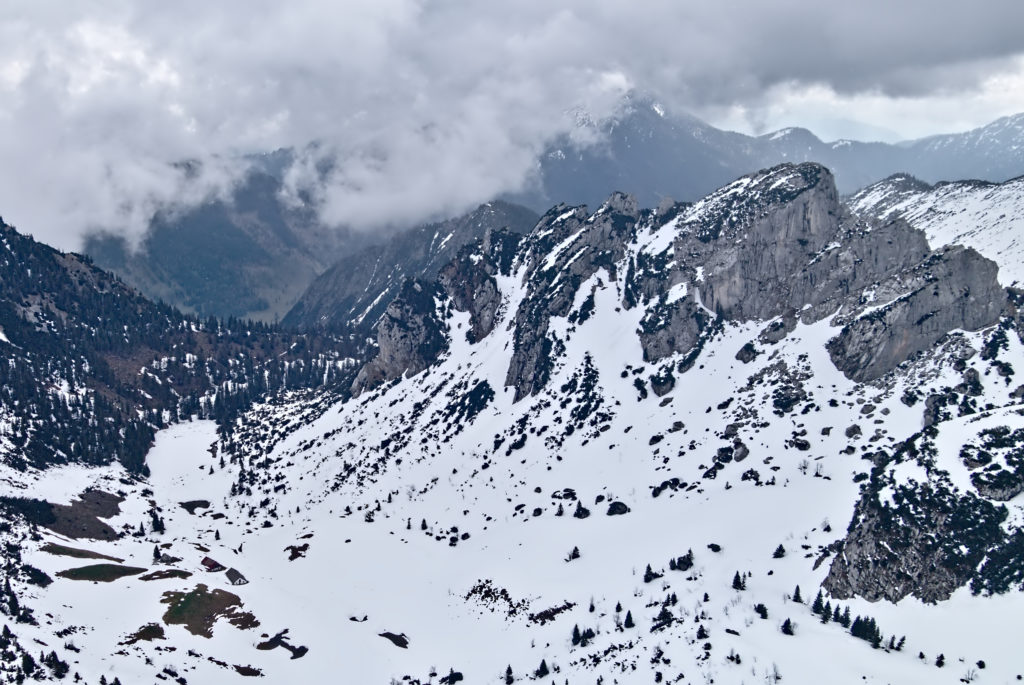 A lovely hike with some lovely people. The weather forecast looked foul, with heavy rain or snow forecast. But as the week progressed, I spotted that the worst of the weather would only hit later in the afternoon. Figuring it couldn't hurt to try, I organised a hike on Friday morning, with an early start on Saturday. I felt some trepidation, but I pushed it to one side – surely no one would be foolish enough to join given the dire forecast and early start?
As Friday progressed, my heart dropped. Damn them! People actually signed up. And not just one or two masochists, but eight others. So with a heavy heart I set my alarm and went to sleep.
At the station there was only one familiar face, Simon, who I'd met bouldering the other week. The others all seemed pretty keen and we settled into the tri-partite BOB train to speed our way down to the incredibly named Fischhausen-Neuhaus. Here the ever efficient Bavarian transit network kept the bus waiting for our delayed train arrived, and we were instantly whipped up to Schliersee.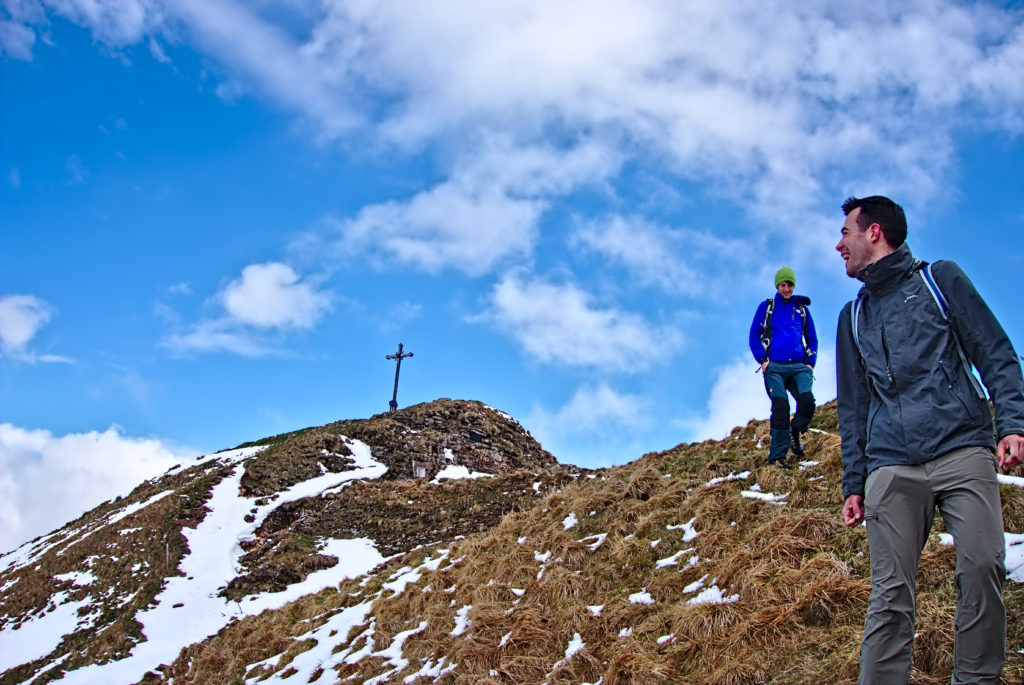 Roni had warned me she hiked a bit slower, but I enjoy taking my time on a new route and taking photos, and we passed the way to Rotwandhaus chatting. At Rotwandhaus Roni stayed behind whilst the rest of us did the short spur up to Rotwand. At the summit the clouds cleared, giving a spectacular blue sky. We descended to the hut and I ate far too much kaiserschmarrn.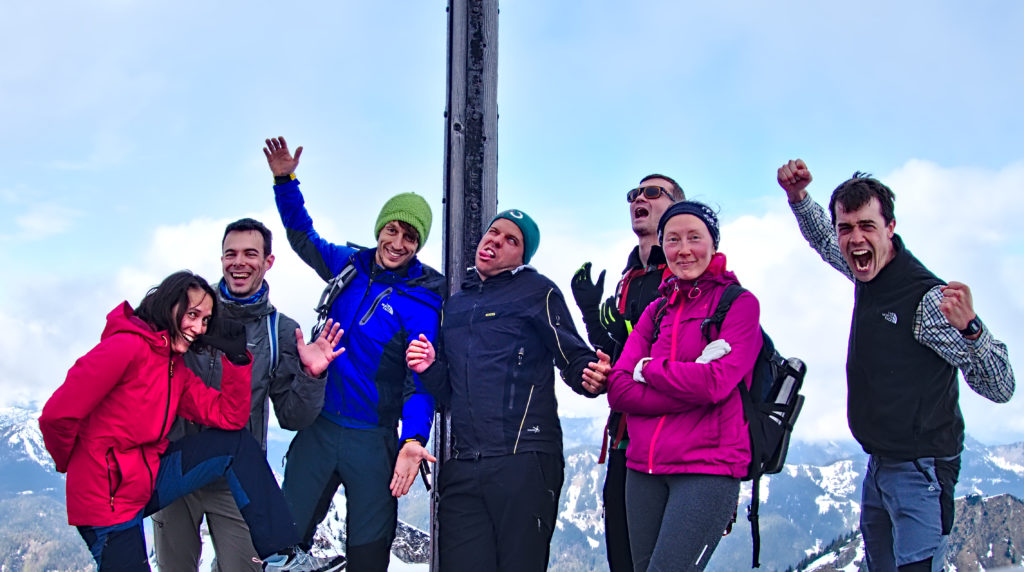 After lunch, Divi and I played table football as the others put on their gaiters. After being soundly thrashed I decided this was a terrible idea and insisted we leave promptly. Roni joined us, and Simon and Michael went ahead to take Auerspitz, then to catch us up.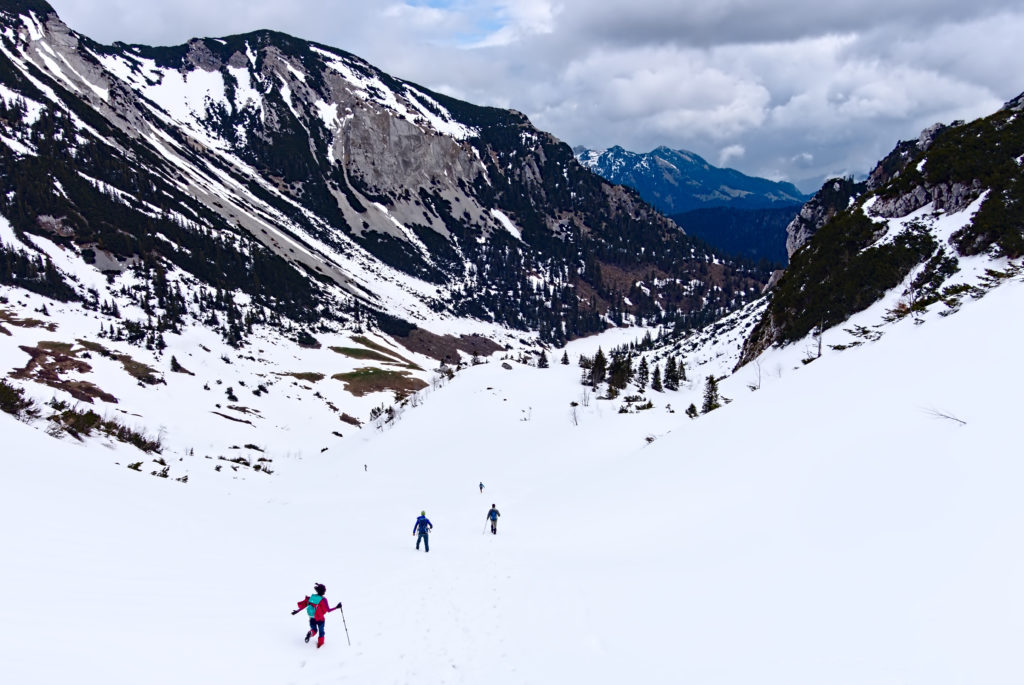 There was a steep snow slope to run down. Katja got quite far before we managed to call her back, but she was fast enough to cut a corner and end up leading us along a steep traverse, over fresh avalanche debris. We reached the saddle between Hochmiesing and Rotwand without incident, and it began to snow. Heavily.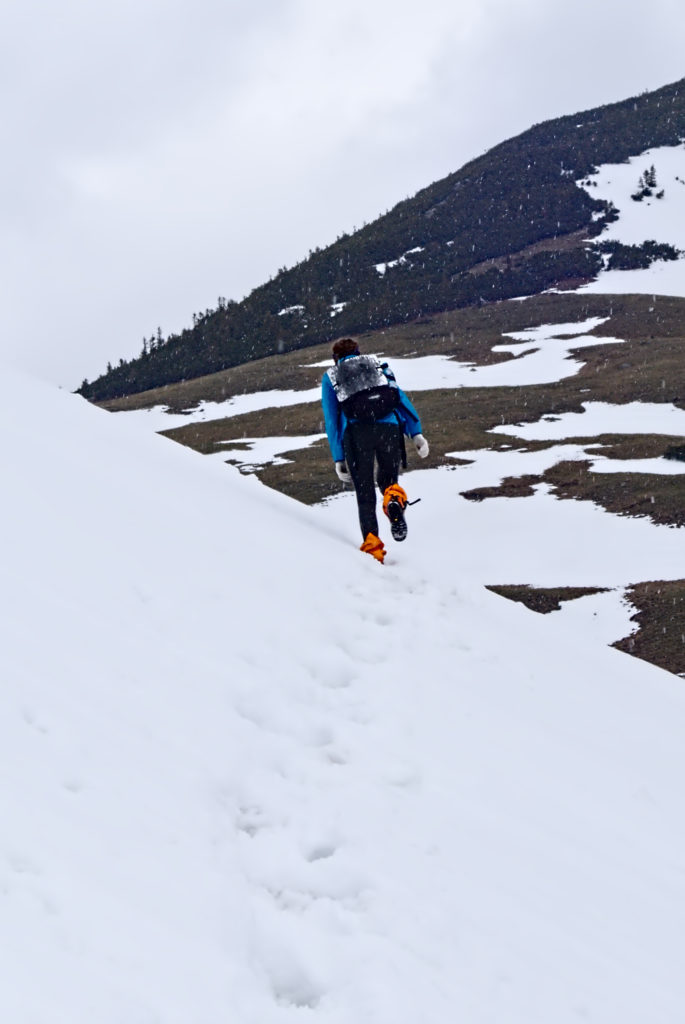 Unlike Simon, I love snow, and I was very happy to plunge downhill towards Taubersteinhaus. We saw a wonderful marmot ambling through the snow and the others caught us just before the closed hut. Together we followed the Taubersteinbahn down to Schliersee, reaching the bus stop at 1415: 5hrs30mins all told, a pretty fast past and a lovely day out.