Sardinia! I'd missed out on caving in Sardinia in 2014 and 2018, and both times the cavers came back with tales of how great it is. Last September we looked at going, but it turns out the canyons are quite dry and stagnant after the summer, so we decided to go in April instead.
There's a guidebook for canyoning in French, "Canyoning en Sardaigne", and I bought it, scanned it, turned the scanned images into text, fed them into google translate and copied the pictures back in and voila! an "English" language guidebook. This was much more reliable and useful than it sounds.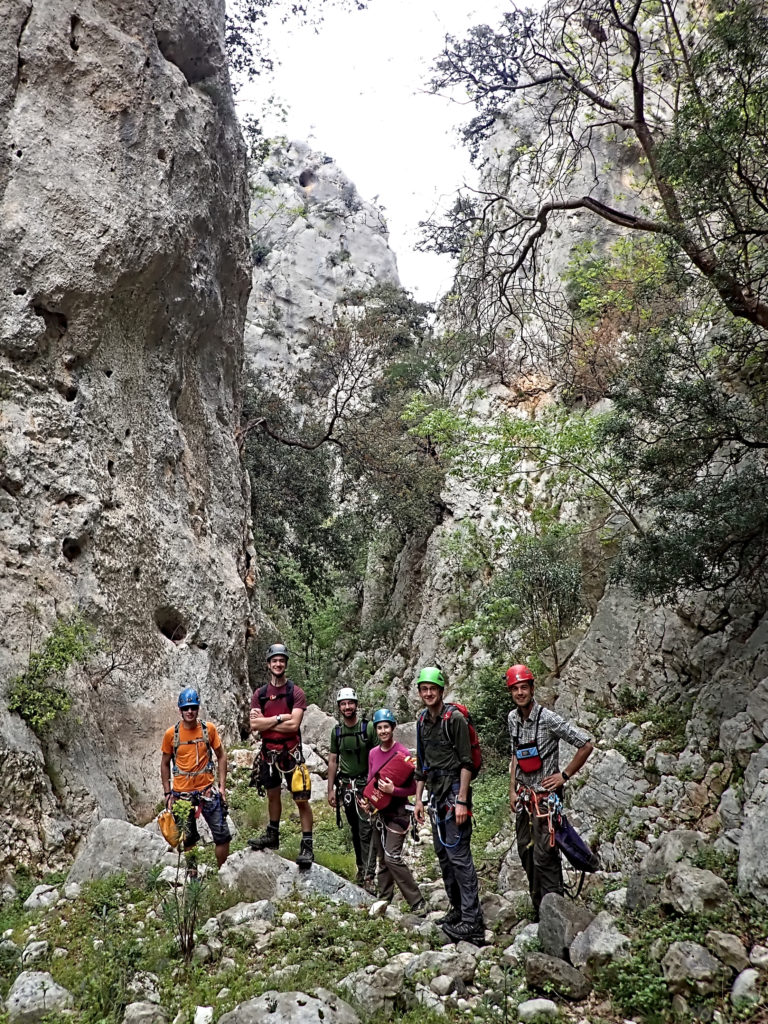 We were six people, myself, Rhys (a veteran Canyoner), Alex (fresh from Ticino last September), Jack Halliday (often called Mr Jack to avoid confusion, and an experienced expedition caver), Kevin (who's done many canyons in the US, where the sport is canyoneering) and Susan (one canyoning trip to the San Gabriels, but she made up for it with terrifying fearlessness).
Friday 19th April: arrival
We met the London crew in Munich airport for a Weissbier before getting on our flight to Olbia. Although we arrived quite late, the car hire place (Budget) was very speedy and we soon had our cars – a brand new Fiat 500L and a Renault Clio. The drive was easy and eerie, with almost no other cars on the two-lane highway. As we turned off the road into the tunnel to Cala Gonone, we found it full of mist, which only added to our sense of unease.
Despite this, we found the apartment easily, then found the correct apartment (the wrong one had been left unlocked) and we settled in for the night with pumpernickel bread, emmental and whisky,
Saturday 20th: Cordula Fiuli
Our first canyon was to be easy, and close to our apartment. A short drive south along the coast lead to Cala Fiuli (cala is a beach or cove). The parking area was packed, and as we got down to the beach we saw loads of people climbing on the rocks, and large groups starting the long walk to Cala Luna, a very instagrammable beach.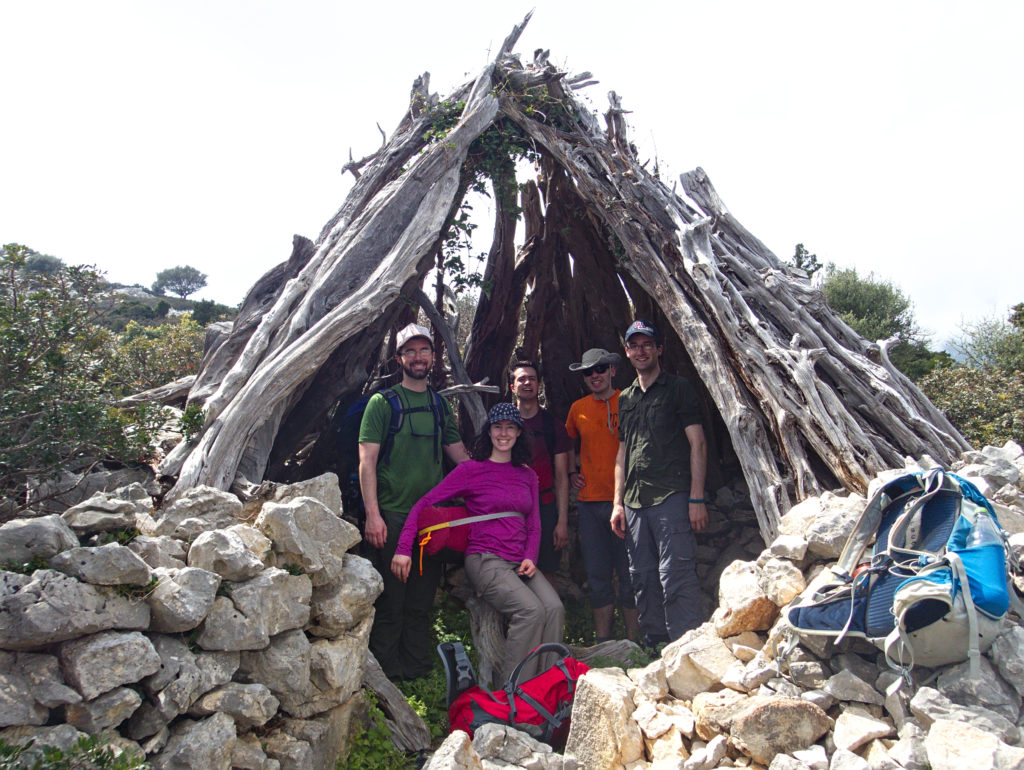 We followed the path to Cala Luna, missed the turn right and had to double back – the path was far from clear. Then it got worse. Then we were pushing our way through trees and up dry valleys. Eventually we found some cairns and a shepherd's hut.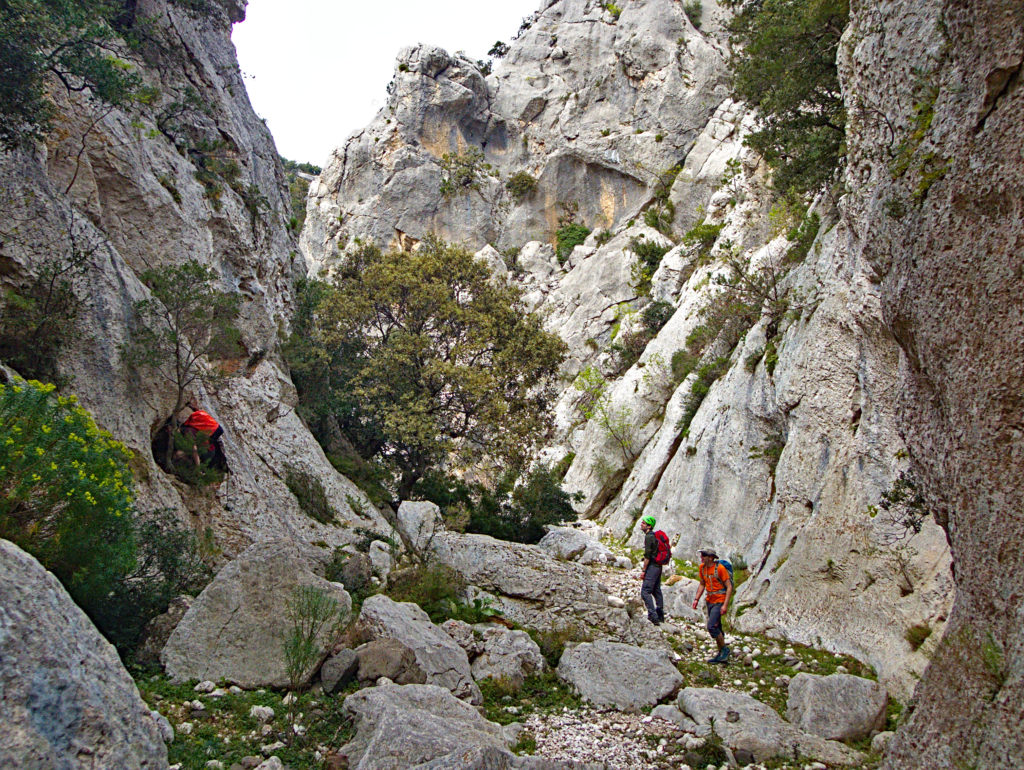 From here it's an easy path down to the start of the canyon, which begins as a series of scrambles and short abseils. The canyon is generally pleasant, unchallenging and an excellent introduction. Everyone got a chance to rig, and we even practised prussiking back up the rope, something we'd only normally do in emergencies. This was quite difficult for some, so we all agreed not to have any emergencies.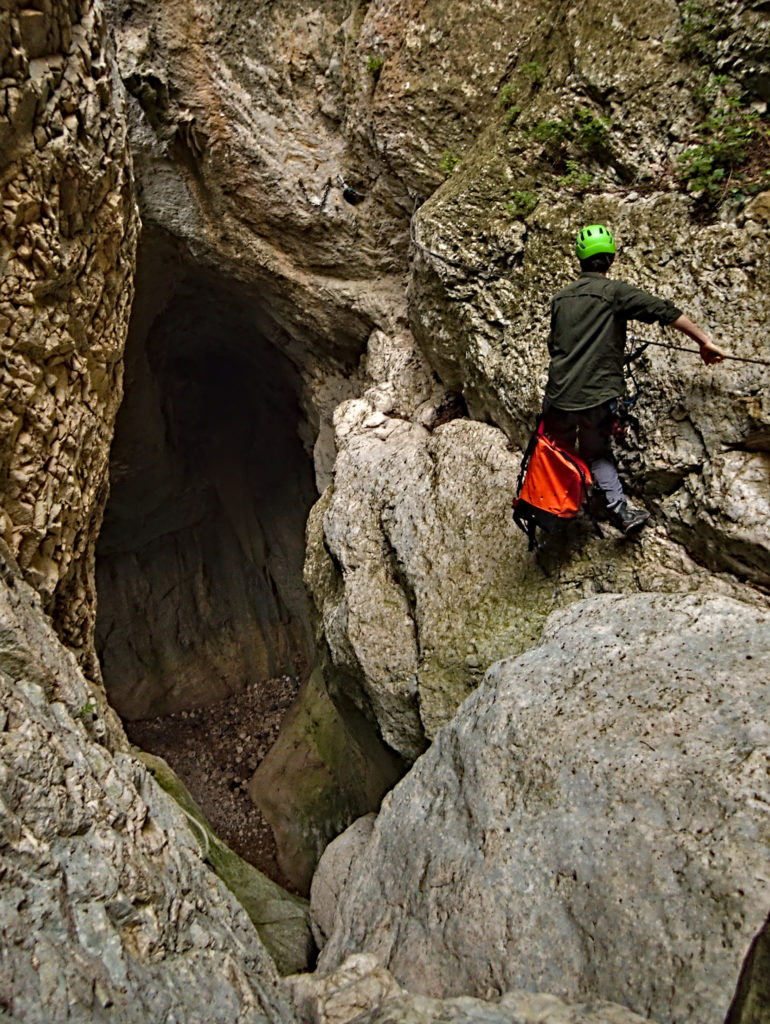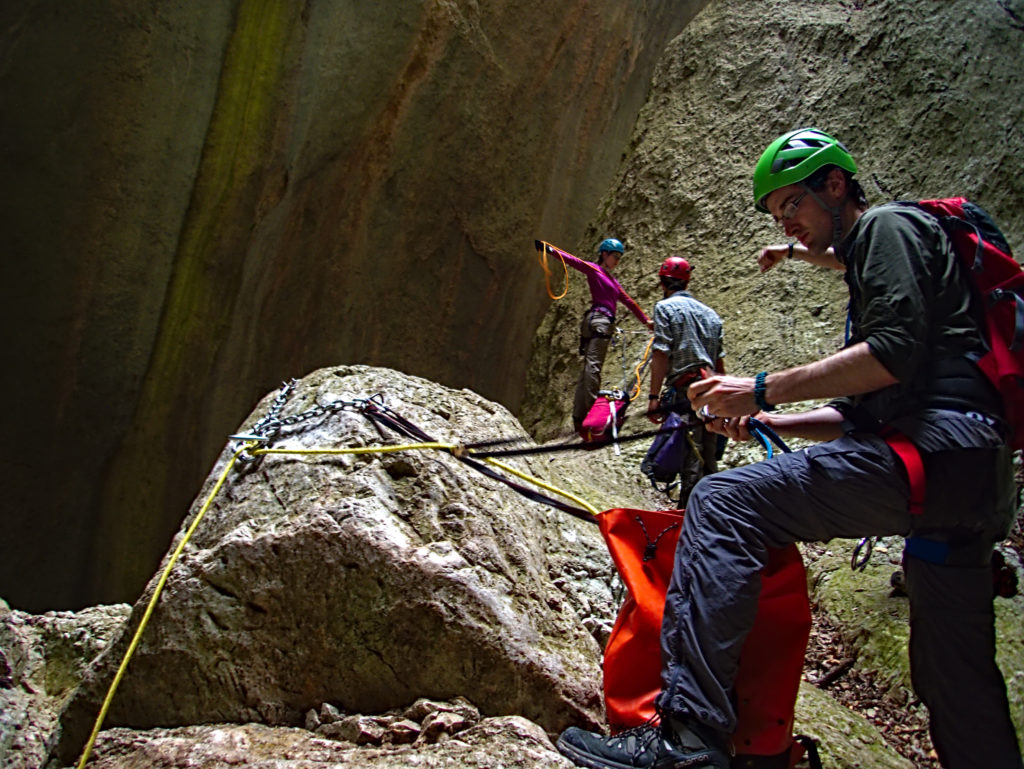 Eventually we reached the end of the canyon and encountered some more enterprising climbers who had come up valley. It's a spectacular place to visit even from the bottom, with high cliffs, swallows nesting over head and excellent trees.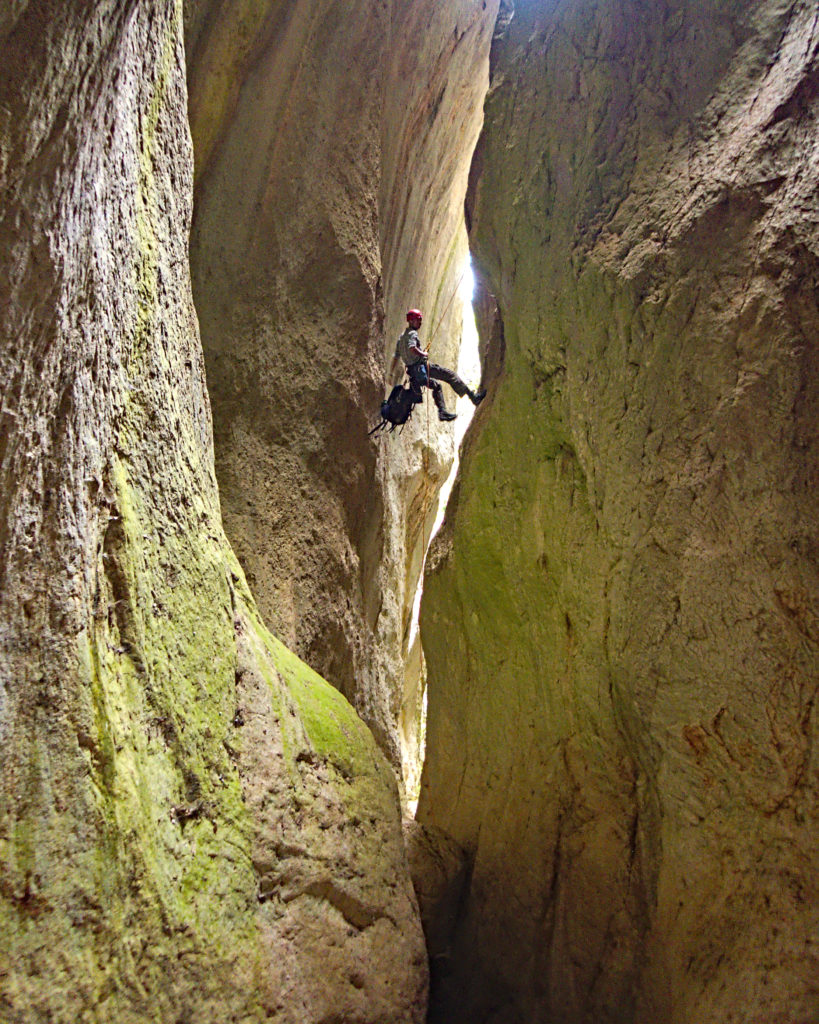 We chilled at the beach for a bit, watching the waves, before heading home to cook a huge lemon and aubergine risotto.