A week of mountaineering in the High Tatras of Poland with Andy and Rhys.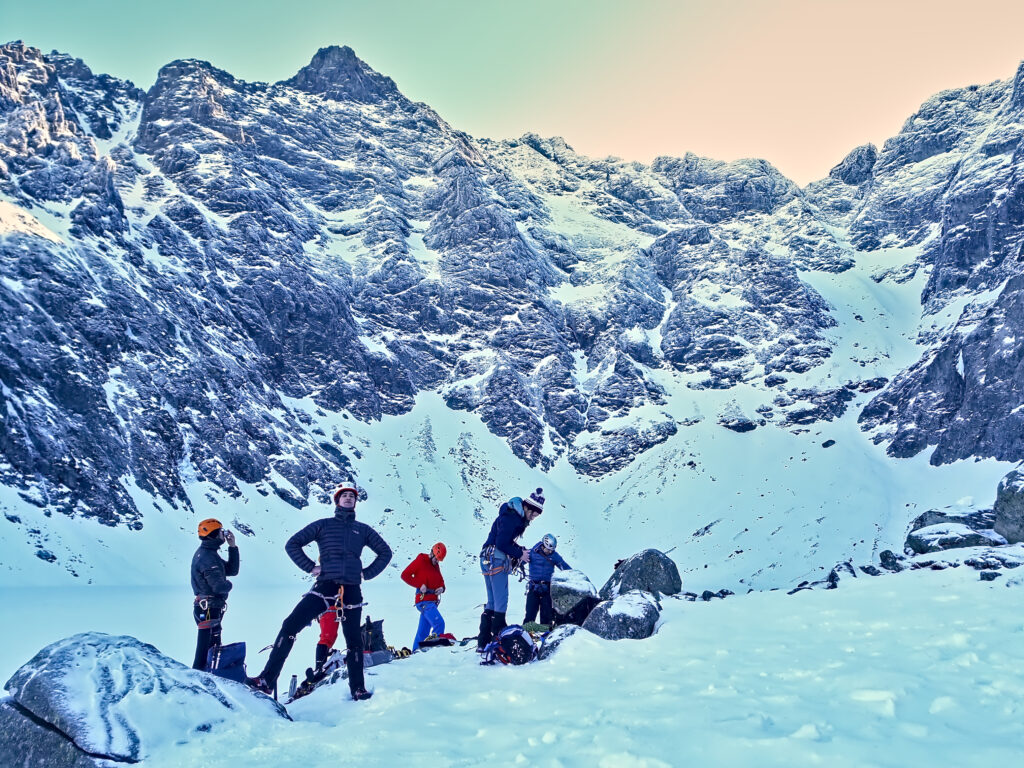 Back in July, Rhys had drunkenly messaged me, saying "I wanna be a cool mountaineering wanker". We decided to find a course to gain some skills, and invited Andy along. So it was that on Friday evening I met Andy at Munich train station for the start of our 13 hour trip to Krakow, via Vienna, on the night train.
It was an uneventful journey, and we were unceremoniously dumped out into the freezing train station of Krakow by a silent, psycopathically staring conductor. Shaken but unharmed, we dumped our stuff and proceeded to explore Krakow. Rhys showed up in the afternoon and we found an excellent hummus place in the Jewish quarter before getting an early night.
Next morning we were up early for the bus to Zakopane. There we met Marcin, our guide, and the other three on our course, all around the same age with varying abilities and experience. We drove up to the big parking lot, paid out 5 zloty fee and entered the national park. The walk up to the hut was busy – Marcin explained that Morskie Oko is very famous and popular in Poland. We arrived at a completely full hut, barged our way upstairs to our room and got ready for the short avalanche session in the afternoon.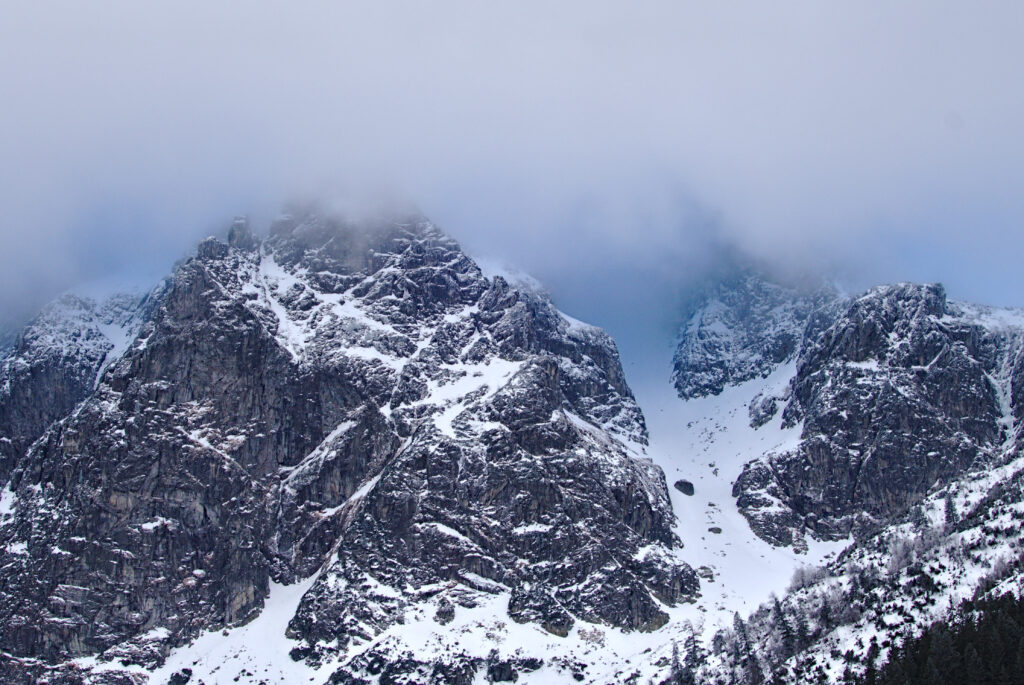 After burying and refinding a few transceivers, we came back for what would become a very familiar meal of fried sheep's cheese, fried pancakes and fried fries. This was also breakfast most days. Marcin lead a pretty good evening session of avalanche avoidance, complete with a really nice plastic mountain, which we marked danger zones on according to forecasts he came up with.
The next day we got up late (breakfast was only served from 9 am, rather frustratingly) and walked across the lake. On this day we practised with crampons an ice axes, doing self-arrests and belays and generally hurling ourselves around.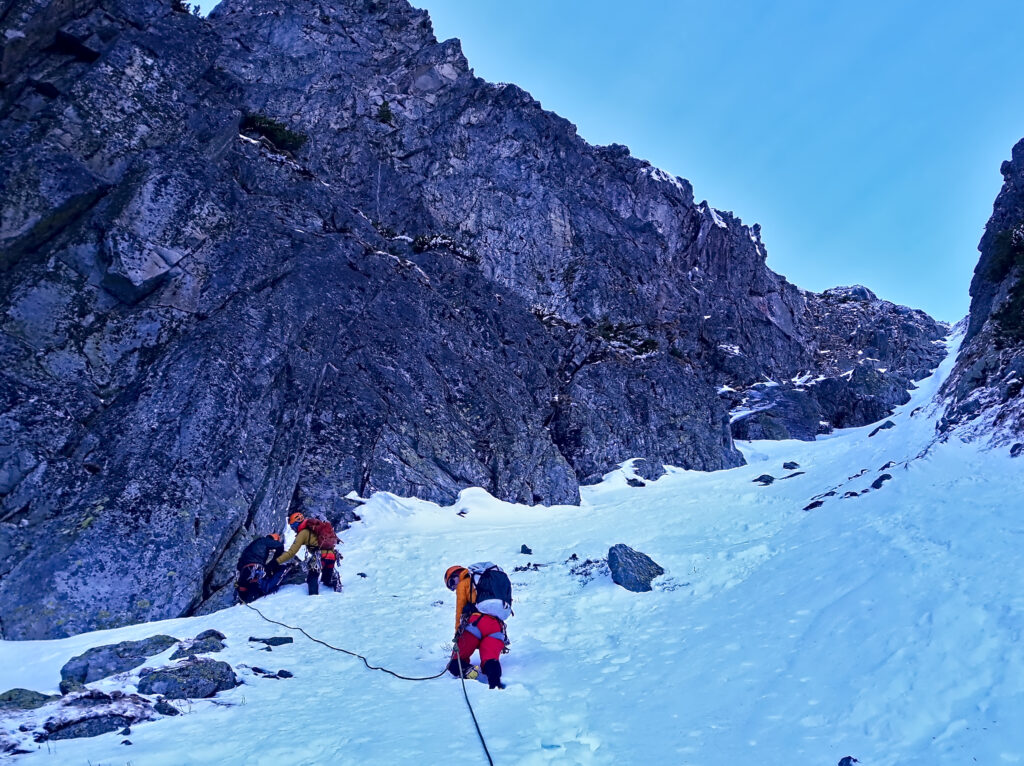 Day three was my favourite. We roped up and simulclimbed a gully. The leader (Andy or me in our group) placed gear under the watchful eye of Marcin or Janek (another guide), the middle person reclipped on the other side of the protection and the last person cleared the gear. In this fashion we made rapid progress up a very steep gully (okay, at most 45 degrees but that feels very steep!) kicking steps and using our ice axes to secure ourselves.
At the top we practiced abseiling from snow bollards and boulders, and then spent some time digging a snow shelter before heading down again to the hut. Rhys and I both slipped at the same time on the way down, and gratifyingly our muscle memory kicked in and we performed a textbook self arrest. This was encouraging.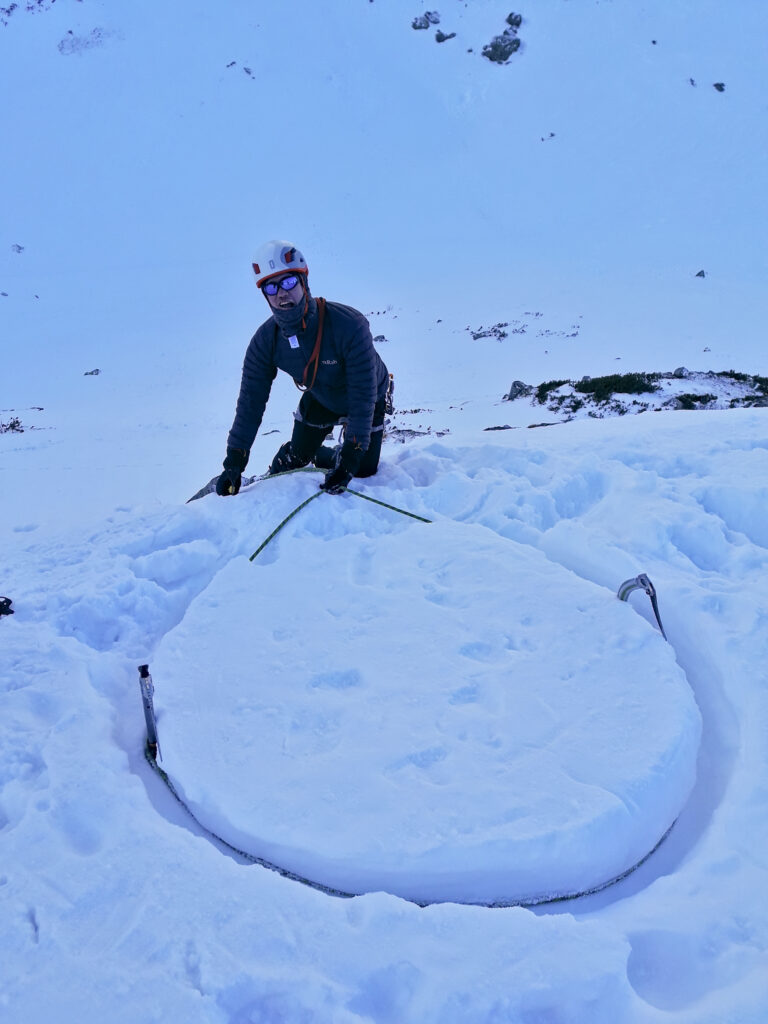 Our last day was spent briefly trying out ice climbing and dry climbing, both on top rope.We also practised crevasse rescue, building 3 to 1 pulleys to haul up a becrevassed partner. In the evening we watched the Art of Freedom, which explained why the Polish are the best mountaineers in the world – they spend months waiting for the best weather, and smuggled vast amounts of contraband out of Poland to fund their expeditions. Well worth watching.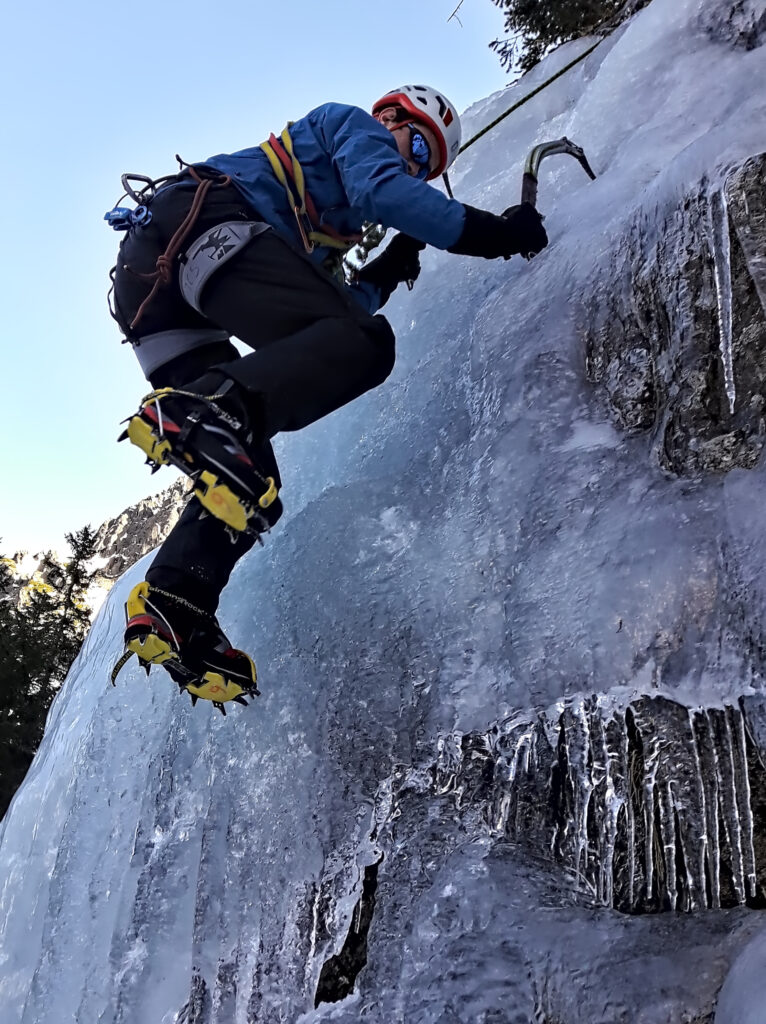 We walked down the next day, sorted ourselves out at our AirBnB and immediately headed back into the mountains – Marcin had booked us into Chocholowska hut, which was more of a fancy hotel. We walked up in the dark and met about 40 Polish soldiers in snow camo, heading out for a cold night bivving.
The next day, my knee was hurting so I walked down as Rhys and Andy did most of an incredible looking ridge walk. It sounds like the views were stunning even if they had to turn around at a steep icy section.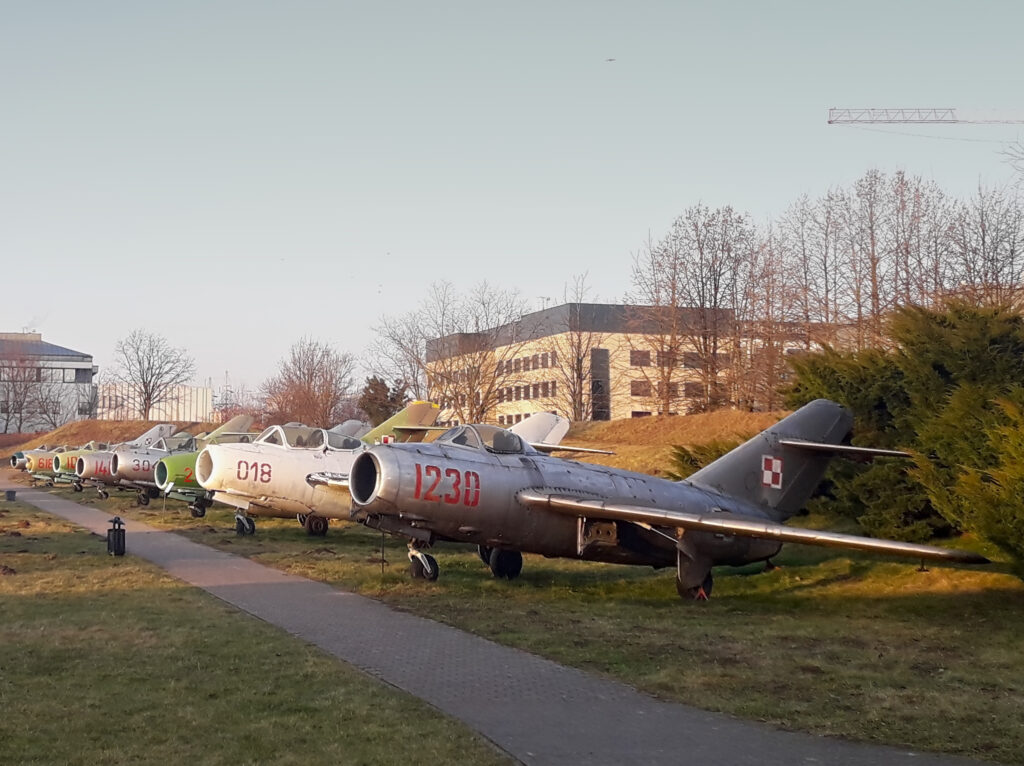 Back in Zakopane we inadvisably shared a bottle of vodka before bed but avoided a terrible hangover due to the high quality of the booze. We took the bus to Krakow and Rhys headed off for his flight. Andy and I had to kill time until our train, so we first went to the Aviation museum, a vast field of decaying planes and very detailed explanations of what was interesting about each of them. It succeeded more as a meta attraction than a real museum.
We also went to Rynek Underground, a hyper-modern museum reconstructed in situ from the archaeological remnants found under the central square in Krakow. I can honestly say this is the best museum I have ever been to, and we couldn't even finish it before closing time. Lots of excellent multi-media content, touch screens with massive articles on everything on display and well-produced movies to watch. Highly recommended.
Our night train departed 40 minutes early in a laughable effort by the Poles to screw us over. It worked on our erstwhile room mate, leaving just the two of us to be bumped and jostled the long way back to Munich. What a glorious week – the High Tatras are truly special, Krakow is beautiful and now we know just enough to be dangerous on the subject of winter alpinism.