A lovely day out with Alex, Andy, Johanna, Jerome and Simone. We took the train to Scharnitz and walked in freezing temperatures across town to the climbing garden next to the bypass. Surely it was a mistake to try to climb on such a cold day? But as the sun came out we quickly warmed up, and soon we were climbing in tshirts.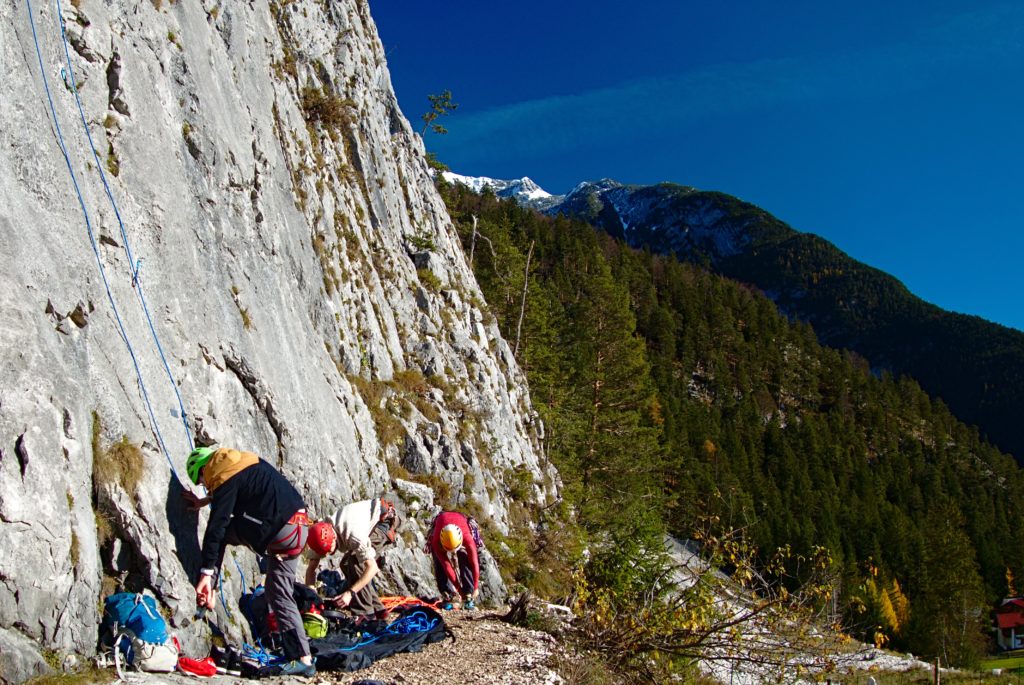 We warmed up further with some lovely climbs in the zone just above the parking, lots of nice 4b level routes with interesting features. Then we paused for lunch, and switched partners for a bit.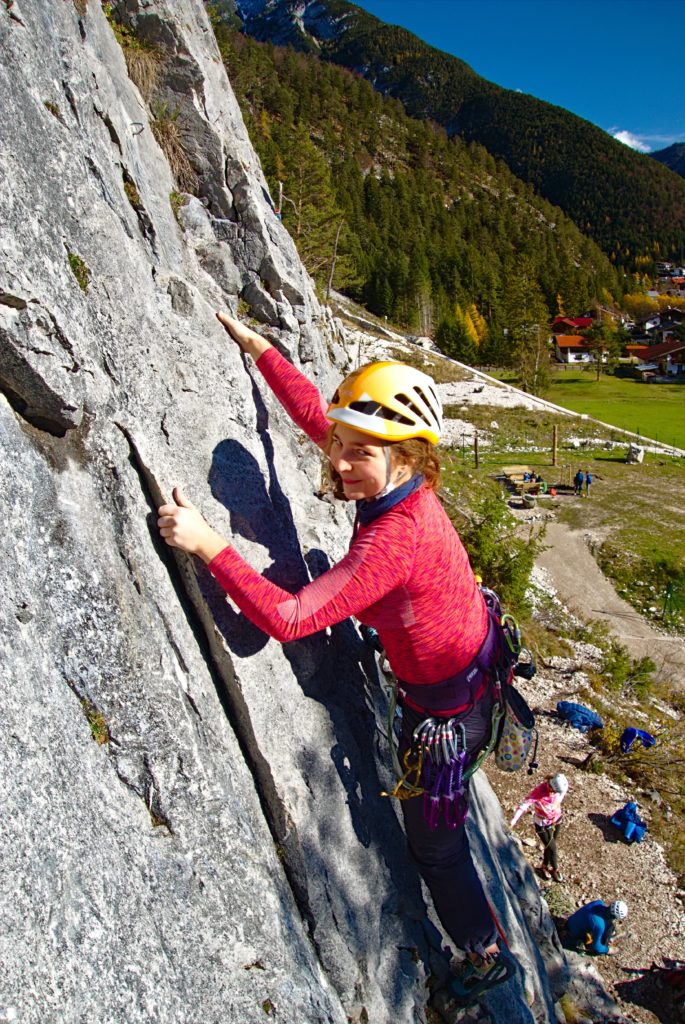 I ended up climbing with Andy in Grosse Platte, a new section to the left which we hadn't been to before. He led a 5a with a slightly tricky bit at the top, and left the quickdraws in for me to try. As I neared the top, I took a stance with an undercling and my feet smearing. Unfortunately, as I pulled up the rope to clip I slipped and fell a few metres. Slightly bruised but otherwise okay, I opted to keep climbing and get to the top. As I got to the bottom the adrenaline wore off and it stung a bit.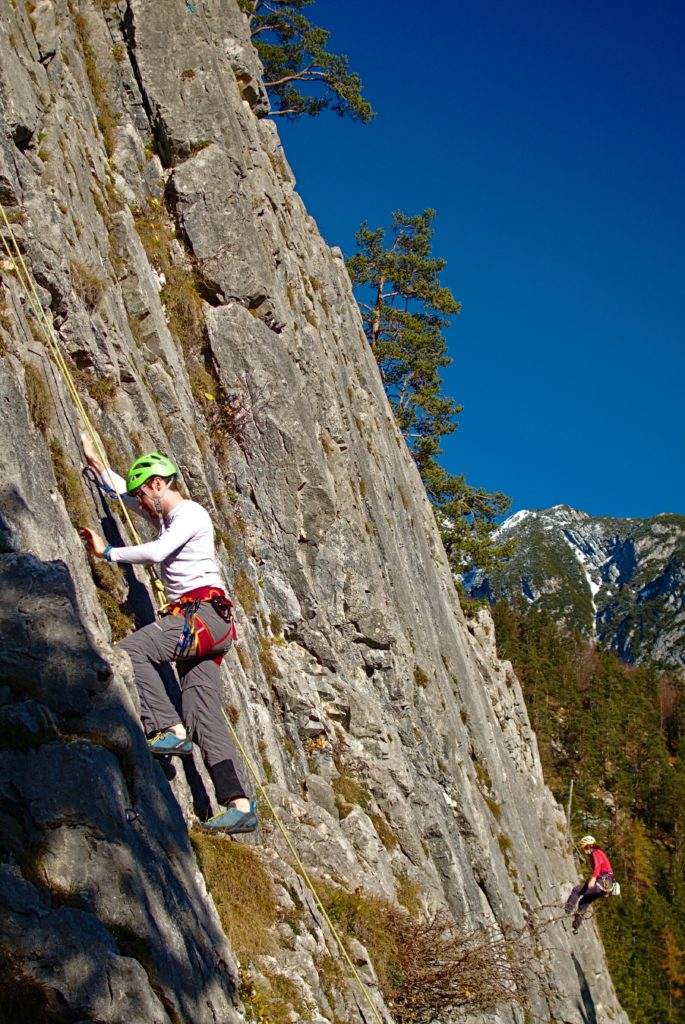 We went back to the right most section and borrowed Johanna's 70 m rope to climb Diedro, a long but fun 4b which we'd done in two sections the previous week. This accomplished, Andy tried and failed to get off the ground on a tough 6a, but then found another 6a which he wuickly got up. Through a little bit of cheating on my part, I also managed it.
All too soon the sun was setting and it was again bitterly cold, so we walked back to the train station, where we met 11 others from Hiking Buddies Munich who'd been up Pleisenspitze.
A lovely day of climbing, Sonnenplatte is easy to get to and really nice!